For our play theme this week we are doing "The Supermarket".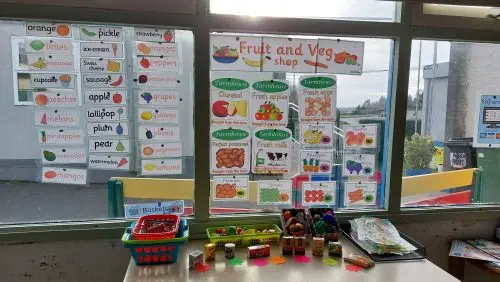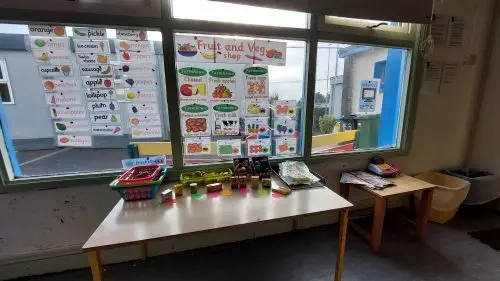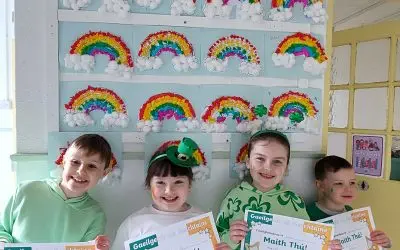 Comhairghdeas as bheith ag caínt as Gaeilge don tseachtain ar fad.
Maith Sibh!!
Lá Fhéile Pádraig Sona daoibh!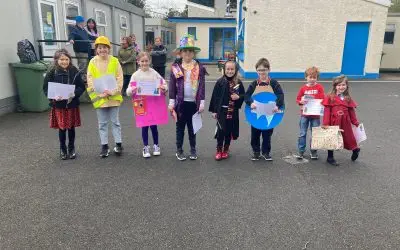 Last Thursday we celebrated World Book Day in the school. Well done to everyone who dressed up as their favourite book character or brought in their favourite book into school. Each class also celebrated the day in different ways with art competitions, storytelling...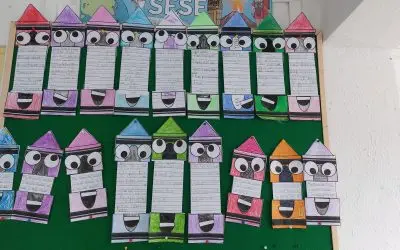 The children enjoyed reading "The Day the Crayons Quit" by Drew Daywalt. We decided to write letters to our favourite colour and beg them not to quit and made the crayons during our art lessons. Look at how well they turned out!