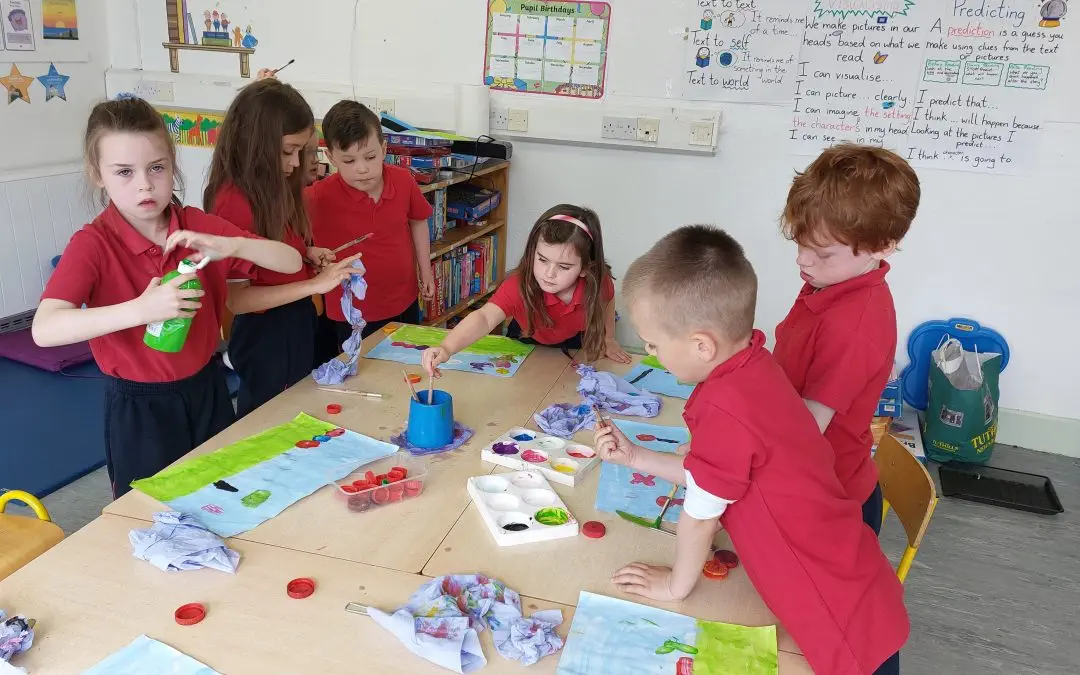 We have been exploring the topic of minibeasts. The children worked together to sort the insects/minibeasts into different categories. Our infants got to paint a garden and do some stamping to make insects for their garden.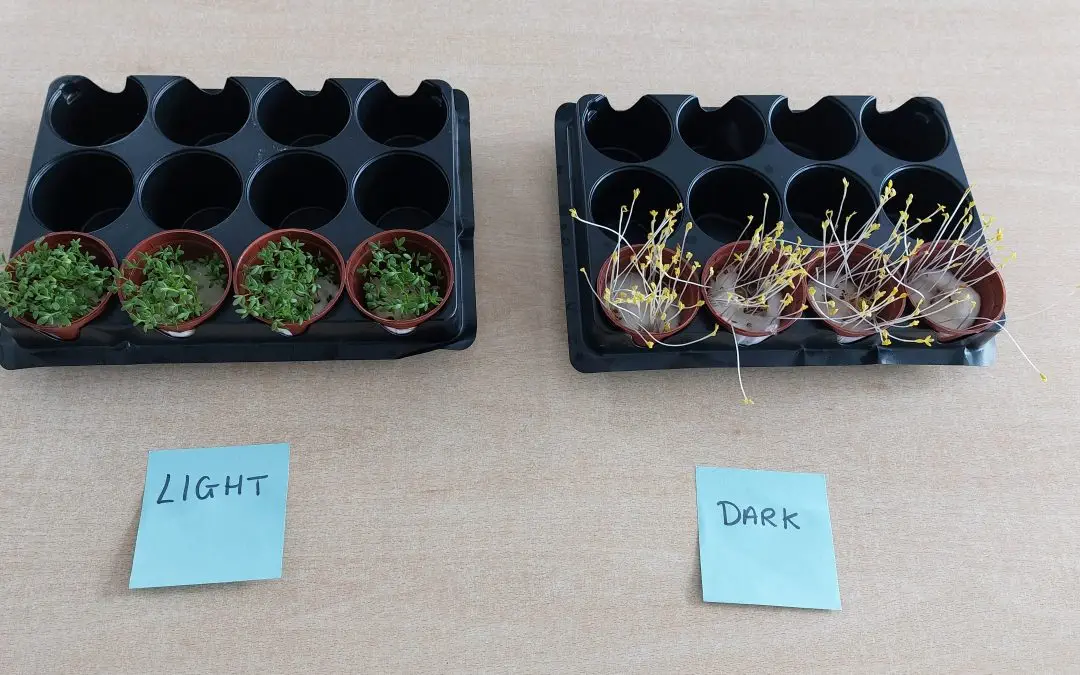 For science, the children were investigating what a plant needs to grow. Some of the children put their cress seeds into the sunlight and some put them into a dark cupboard. These were our results.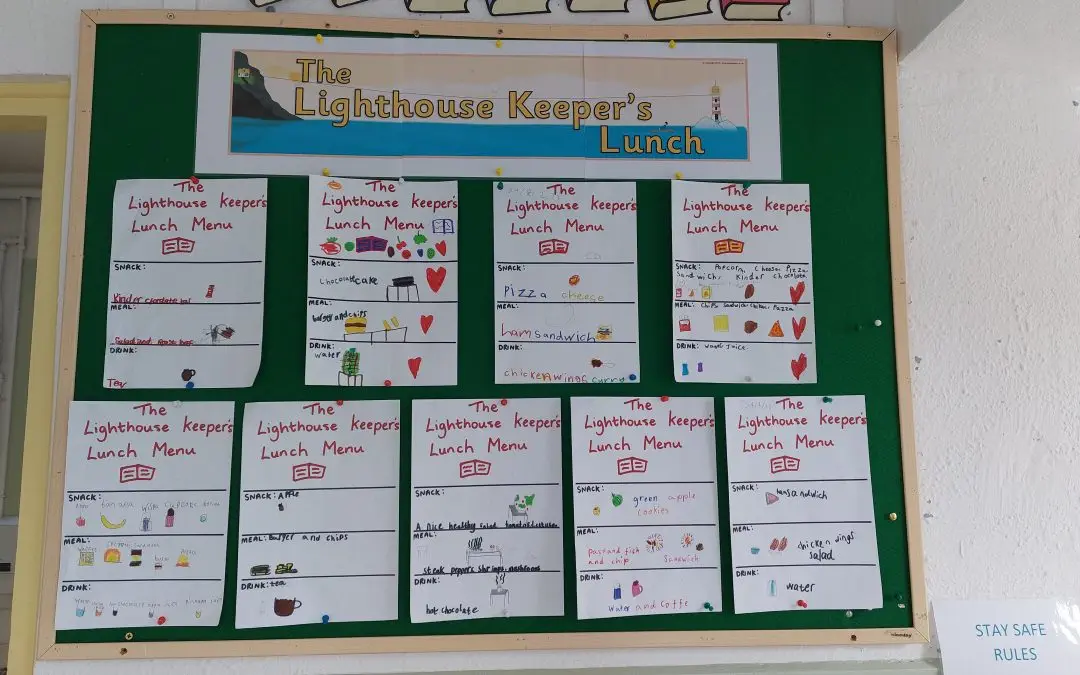 In April, we were looking at the topic of food. The children read "The Lighthouse Keeper's Lunch". Have a look at the menus that they created in groups.